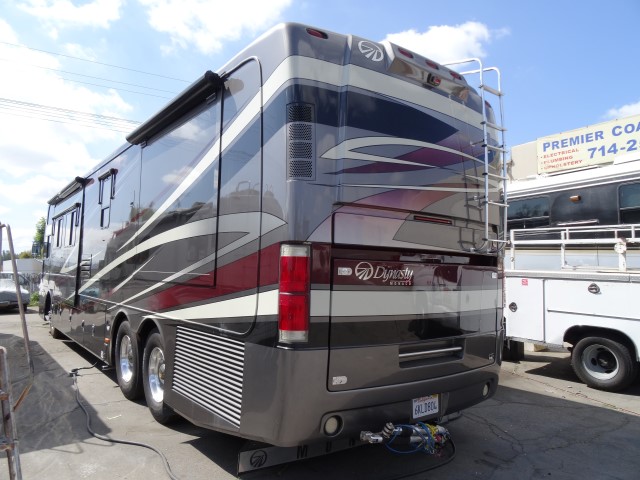 When it comes to high-line coaches, many owners are very particular in the shop they select to mend their machine!
Doug Byfield came to Premier Motorcoach on a mission, to return his Dynasty back to factory condition or better!
And we did just that through a process of fiberglass repairs, body work, graphics and perfect color matching!
You'll be amazed at the quality of our work, give us a call!
Videos and Pictures below!
Final Delivery Video                                      In Progress Part 1 Video                              In Progress Part 2 Video
Monaco Dynasty Undergoes Successful Fiberglass and Paint Surgery!