RV Repair and Service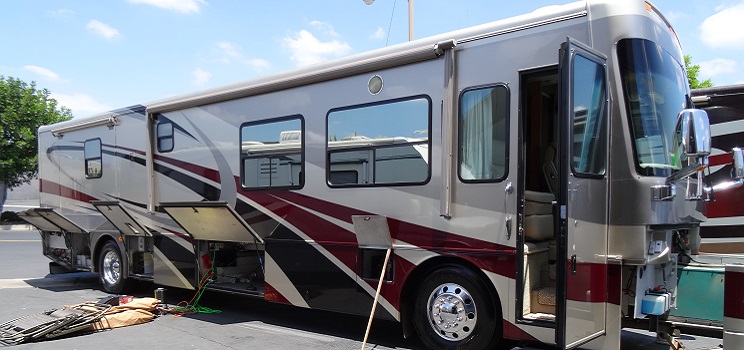 Premier Motorcoach is the First Choice for RV Repair and Service throughout Orange County!
What makes us unique is our 45 years of experience building Prevost Luxury Coaches from the ground up as well as repairing and servicing all makes and models of RVs and Trailers on the market!
Custom TV and Audio Systems
Satellite Installation and Repair
Generator Service and Repair
Roof Repair and Replacement

Inverter Repair and Replacement

Awning Fabric Replacement and Upgrades

Plumbing Systems and Water Tanks

Electrical Systems

Slideout Repairs

Leveling Systems from Power Gear and HWH

Water Tank Repairs and Valve Replacements
Give us a call today at 714-259-7555 or fill out the Quote Form to the left with any of our repair requirements, we can help!
Subscribe
Register as a Premier Motorcoach member and gain access to exclusive service specials, monthly giveaways, and newsletter filled with tips and tricks!