Prevost Conversion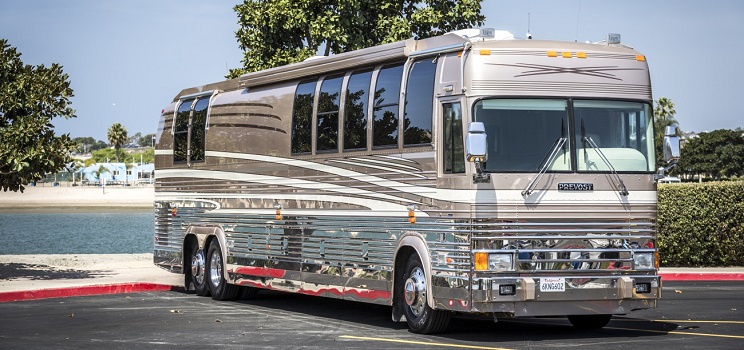 When you think of luxury, Custom Prevost Coaches come to mind!    It's the envy and desire of many, however, only attainable by those that have realized the value and experience!
As a "Prevost Authorized Partner,"  we understand and can build-out your every desire.  This ability is only available through a handful of providers worldwide, and we are one of them!
With that in mind, Premier Motorcoach Innovations presents "Custom Prevost Luxury Coaches" that take on your imagination and become works of art!
If you are looking to create your Prevost Coach masterpiece, let's open up communication and begin the journey!
Call us Today at 714-259-7555 to discus your requirements in detail!
Subscribe
Register as a Premier Motorcoach member and gain access to exclusive service specials, monthly giveaways, and newsletter filled with tips and tricks!