About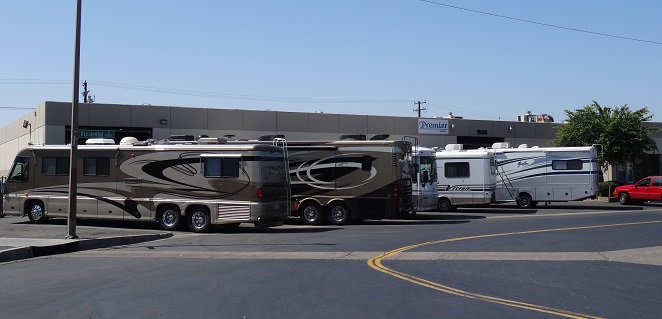 We Can Help You!  Orange County's Most Experienced RV and Truck Facility!
Premier Motorcoach is a well respected Conversion, Interior Refit,  and RV Repair & Service Industry Pioneer and still conveniently located in Orange County California by the John Wayne Airport and Coastal Areas at 1946 E. Occidental Street   Santa Ana, CA  92705.
The company maintains solid Strategic Relationships with Prevost, Truck Dealers, Fire & Rescue Facilities, and Trucking Fleets throughout Orange County, Los Angeles, and Riverside California.
We are a family of RV & Truck Enthusiasts that innovates in everything we do, so you are always getting the cutting edge of workmanship, technology and creativity required to solve your needs!
We know how valuable your RV and Truck is to you, so our only goal is simply to get you back on the road and running in top condition as soon as possible!
Call us today, we will help you! 714-259-7555
Collision Assistance? We handle the details for you!
When you get in an accident, our Towing Partner South side Towing is available 24/7 servicing you from several locations!
Once your vehicle arrives, we will prepare a detailed repair estimate including parts and labor costs.  Then we work directly with your Insurance company to get your repairs approved and completed to your total satisfaction!
Contact us today to find out how Premier can take the hassle out of collision repair and work directly with your insurance company!
ALL INSURANCE PROVIDERS ACCEPTED!
How We Do It Communication & Skills!

Highly Skilled Technicians and our State of the Art Facilities!